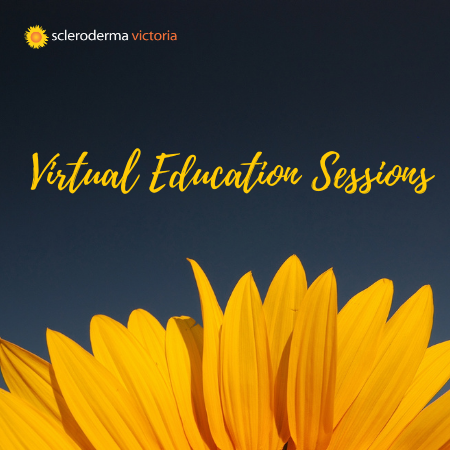 26 Jan

Virtual Education Session – Scleroderma and the Skin (Feb 11, 2023)

This month we will be discussing 'Scleroderma and the Skin'.

Join us for our February Virtual Education Session with internationally renowned dermatologist Dr Amanda Saracino.

Dr Amanda Saracino is a clinical and academic Dermatologist in Melbourne. Amanda has sub-specialty expertise in the skin manifestations of autoimmune rheumatic connective tissue diseases, such as Scleroderma, Lupus, and Morphea, as well as other complex medical skin conditions.

We welcome topics that you would like covered in this session, so please take 2 minutes to complete our survey.

We look forward to you joining us!

Date: February 11, 2023

Time: 10.30 am (AEST)

Location: Google Meet

This is a free event!