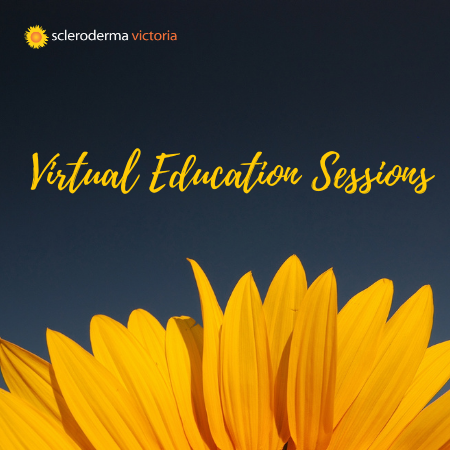 04 Nov

Virtual Education Session – Scleroderma and Continence (November 12, 2022)

This month we will be discussing 'Continence and Scleroderma'.

Join us for our November Virtual Education Session with Janie Thompson, who is the National Continence Helpline Manager at Continence Foundation of Australia. The Continence Foundation of Australia is the national peak body promoting bladder and bowel control health. It is a not-for-profit organisation and the national peak body for incontinence prevention, management, education, awareness, information and advocacy. With representation in each state and territory, they provide information, support and resources for individuals, carers and professionals.

People with Scleroderma often develop abnormalities at any level of the digestive and gastrointestinal tract and despite the best efforts in self-care, urinary or faecal incontinence or constipation may occur. Janie will discuss; where and how to get help, what resources there are available and what support services are accessible.

We look forward to you joining us!

Date: November 12, 2022

Time: 10.30 am (AEST)

Location: Google Meet

This is a free event!