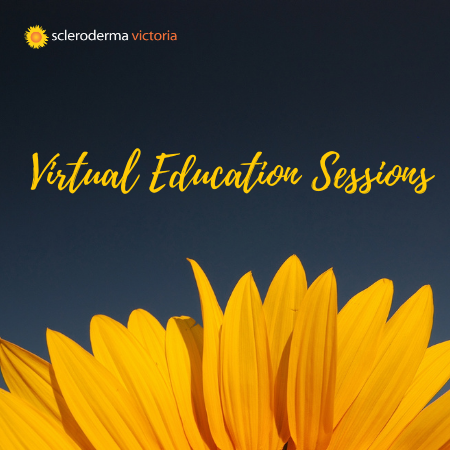 28 May

Virtual Education Session – Raynaud's: Self Management – June 2023

This month we will be discussing 'Raynaud's: Self Management '.

Join us for our June Virtual Education Session with Dr Marline Squance, a health professional health educator, and medical researcher. Marline has worked in Australia and also Internationally within medical, health and scientific research fields. The last 15 years she has had the pleasure of being the CEO, Senior Research Manager and Health Educator of the Autoimmune Resource and Research Centre (ARRC), a NFP charity that supports and provides education to people living with autoimmune illness. Marline has also lived with and continues to live a healthy and happy life, despite having chronic illness that presents with daily symptoms.

Marline is passionate about helping others to find their own pathway to health and happiness whilst living with chronic illness and ongoing symptoms.

We look forward to you joining us.

Date: June 3, 2023

Time: 10.30 am (AEST)

Location: Google Meet

This is a free event!