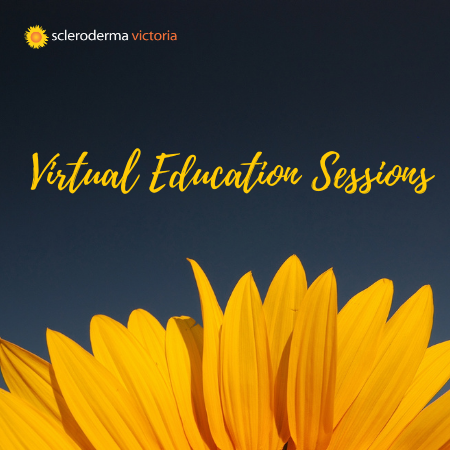 16 May

Virtual Education Session (June 2022)

This month we will be discussing 'Understanding Scleroderma and the NDIS'.

Join us for our June Virtual Education Session with our own Amanda Lawrie-Jones, President of Scleroderma Victoria. Amanda is a skilled Access & Inclusion Consultant with decades of organisational capability experience. Amanda has successfully created impact and meaningful change working in both government and non-government sectors. Her business, Accessible Action was established by Amanda in 2015 with the aim to educate organisations on removing barriers for people with disability and promoting access and inclusion.

Amanda will discuss how to apply for the NDIS, what the requirement are and how to appeal decisions.

We look forward to you joining us!

Date: June 18, 2022

Time: 10.30 am (AEST)

Location: Google Meet

This event is free for Scleroderma Victoria members but we welcome all members from other states to join us too!