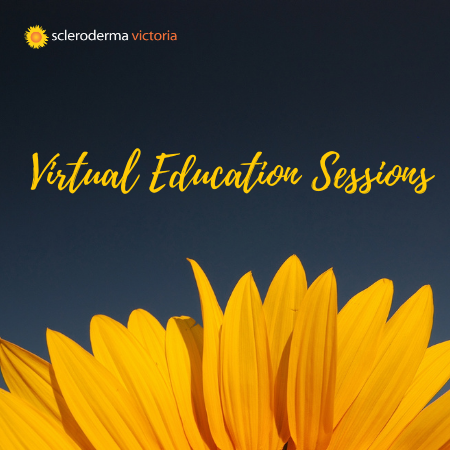 20 Jun

Virtual Education Session – Exercise and Physical Activity (July 2023)

This month we will be discussing 'Exercise and Physical Activity '.

Join us for our July Virtual Education Session with Dr Stephanie Frade. Stephanie's passion in autoimmune disease sparked at a young age, when her mother was diagnosed with Systemic Sclerosis, and she was diagnosed with Systemic Lupus Erythematosus. Stephanie works as a research manager for the Rheumatology department at Liverpool hospital and is the director and exercise physiologist of Immune Exercise Physiology, a growing business specialising in autoimmune disease. Stephanie is also a committee member for Scleroderma NSW and Scleroderma Australia, actively presenting and advocating to the members about exercise.

We look forward to you joining us.

Date: July 8 2023

Time: 10.30 am (AEST)

Location: Google Meet

This is a free event!