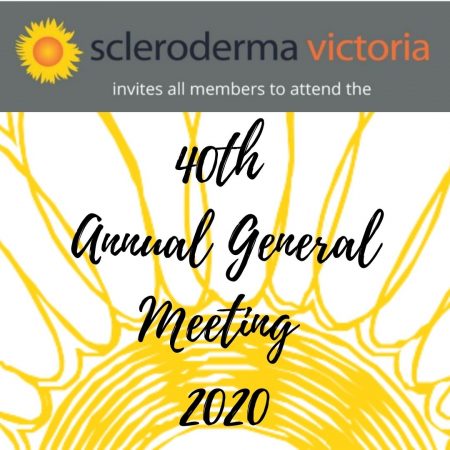 06 Nov

Scleroderma Victoria's 40th annual general meeting

Scleroderma Victoria will be holding their 40th Annual General Meeting online for the first time due to Covid19.

Along with hearing about all of Scleroderma Victoria's success stories for the past year, we will have a guest speaker at our 40th Annual General Meeting.

Dr Wendy Stevens will be presenting the latest research from the Australian Scleroderma Interest Group (ASIG) and will introduce the Harrison Pennicott PhD Scholarship Recipient.

We look forward to seeing you there!

Date: November 21, 2020

Time: 2 pm

We are looking forward to seeing you online!