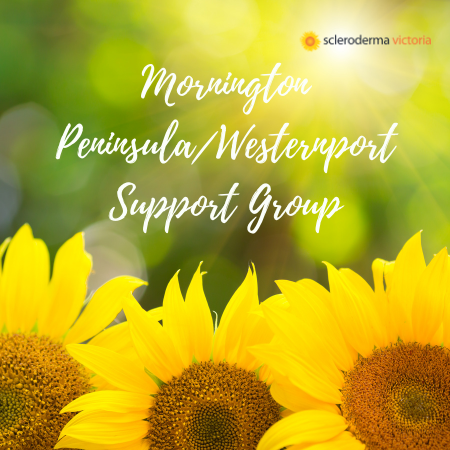 06 May

Scleroderma Victoria – Mornington Peninsula/Westernport Support Group (May 2021)

Welcome back! After a long year of Covid Lockdowns, we are now have the opportunity to gather and support each other again! Please RSVP to Louise Inglese by April 23rd via our Contact Us button below. New attendees are always welcome.

Date: May 22, 2021

Time: 10.30am to 12pm

Location: Bentons Square Community Centre,  145 Bentons Road Mornington Vic 3931

** Please note: You will be required to adhere to the Scleroderma Victoria Covid Safe Plan at this event **

Contact us for further information.