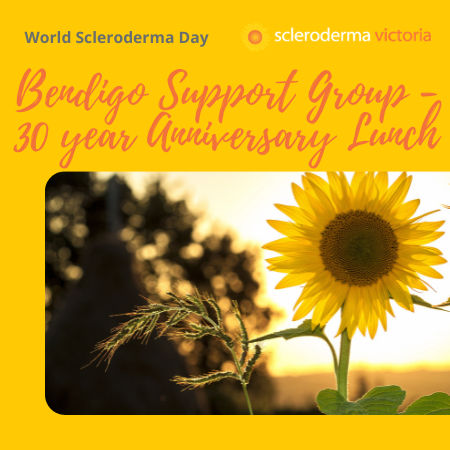 03 Jun

Scleroderma Victoria – Bendigo 30th Anniversary World Scleroderma Day Lunch (June 2021)

Our Bendigo Support Group are celebrating 30 years in operation! We hope you can join in and commemorate World Scleroderma Day with the Bendigo group! Please RSVP to via our Contact Us button below. New attendees are always welcome. 

Date: June 30, 2021

Time: 12:00 pm 

Location: Marong Family Hotel, 26 High St, Marong 

** Please note: You will be required to adhere to the Scleroderma Victoria Covid Safe Plan at this event **

Contact us for further information.