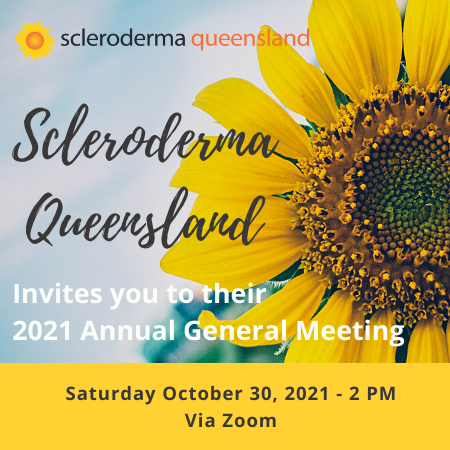 28 Sep

Scleroderma Queensland's 2021 annual general meeting

The Scleroderma Association of QLD Inc welcomes our members to join us via Zoom for our Annual General meeting.

All Financial Members entitled to elect Representatives for the Committee and to vote on any resolutions put forward.

 Date: Saturday October 30, 2021

Time: 2 pm

Location: Online via Zoom

Phone:  0468 801 021
Email: scleroqld@gmail.com

Please contact us to register your interest and the meeting link and information will be provided on request.

We are looking forward to seeing you online!