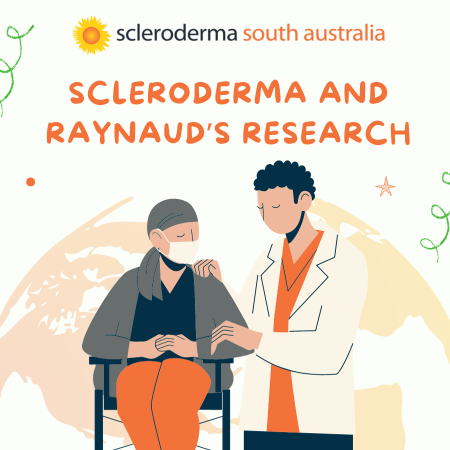 19 Oct

RECONNOITER – Scleroderma and Raynaud's Research

Are you trying to manage your Scleroderma and Raynaud's Disease?

If you meet the criteria below, you may be eligible for a clinical trial designed to test if a medication that is used to reduce high blood pressure can also reduce the frequency and severity of your Raynaud's and Scleroderma symptoms.
You live in Adelaide South Australia (or surrounds)
You have Raynaud's attacks due to scleroderma or other autoimmune disease
You have frequent Raynaud's attacks (at least 7 attacks in a 7-day period)
Qualified participants will receive study related medical exams, free investigational medication, and reasonable travel reimbursement at each visit.
Conducted at Flinders University by Health Data and Clinical Trials in collaboration with Flinders Medical Centre. This study has been reviewed and approved by the Southern Adelaide Clinical Human Research Ethics Committee (reference 309.20)
For more information call or email Zoey & Amanda:
08 7221 8536/ 0468 566 663/ hdct@flinders.edu.au