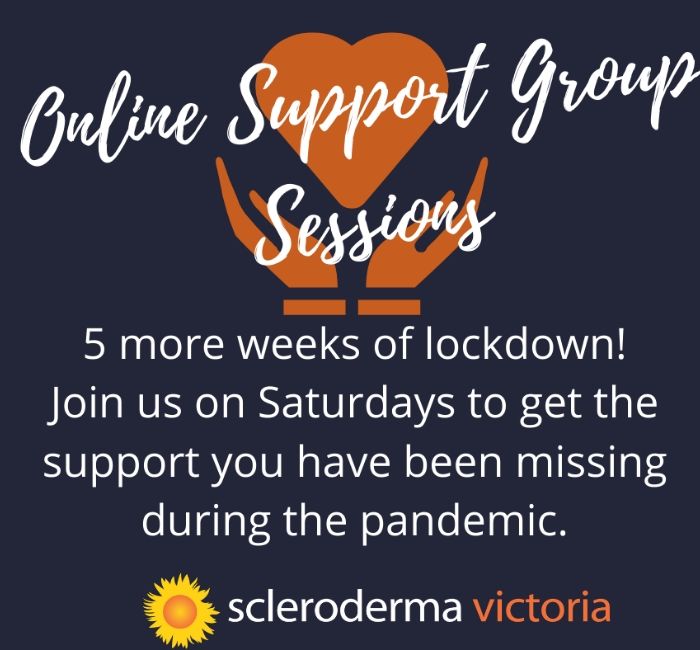 16 Jul

Online Support Group Sessions – Scleroderma Victoria

There are 5 more weeks of lock-down in Victoria!

Join us each Saturday to get connect with others, have some fun and be involved in some great education!

This week our agenda includes:
Show and tell of your most useful gadgets that you use to assist with Scleroderma
How to prepare for Telehealth consultations
Discussion and question time 
For more information please keep an eye out on our social media or our Scleroderma Victoria Eventbrite page. 
NB: Scleroderma Victoria also supports people in Tasmania, South Australia and Western Australia. For more information please contact us at enq@sclerodermavictoria.com.au